The perfect, luxurious overall impression of a superyacht includes suitable furniture. Only stylish yacht equipment of appropriate quality turns the deck of a yacht into a place of comfort and elegance. It reflects the personal character of the owner, who consciously chose only the best for the design of their luxury yacht. Achieving this high quality standard demands skilled craftsmanship, years of experience and a keen sense for the people who fill a luxury yacht with life. Only then are the special characteristic traits of a yacht fully captured. Individual design, materials of high quality and the best craftsmanship create an impressive overall image consisting of numerous individual aspects.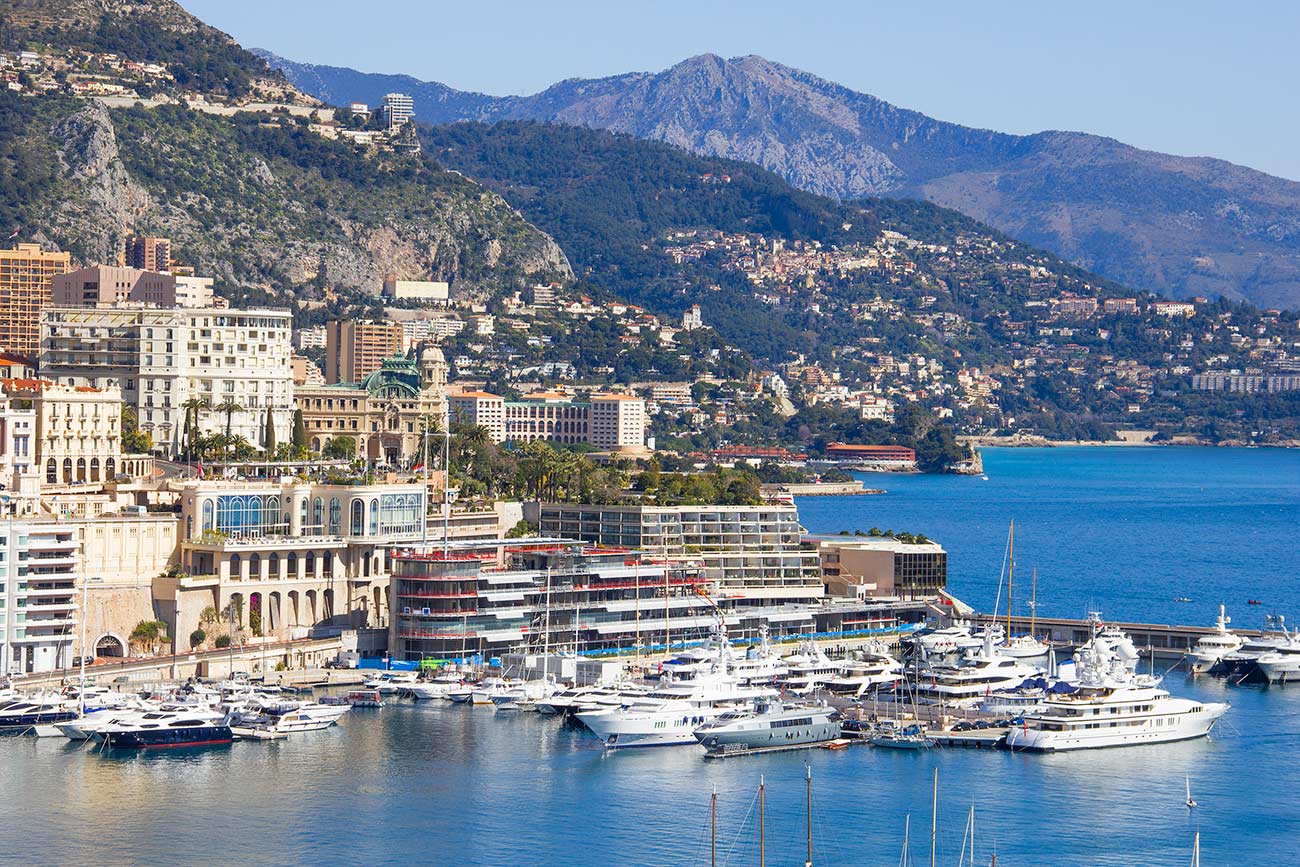 Material and craftsmanship in manufactory quality
Claus Bruns has been specialising in the upholstery of the finest deck furniture for years, with fabrication in manufactory quality according to the individual wishes of the owner representatives and yacht designers. Planning and producing the furniture demands the greatest care, inventiveness and technical knowledge. The aesthetics and functionality of the upscale design must be convincing, the technology has to be mature down to every detail and must meet the very latest standards. Naturally the furniture has to stand up to all maritime conditions. Salt water, wind, intense sunlight and heavy rain as well as regular use by the ship owner and passengers notwithstanding, the deck furniture remains as beautiful and appealing as on the day of the launch. Claus Bruns has represented this ultimate quality standard for many years. Only materials of the very highest quality are used for the deck furniture upholstery, appealing to the eye, extremely durable and of lasting value. Exquisite wood, the finest fabrics, rare natural stones, robust natural leather and hard-wearing stainless steel are among the materials used.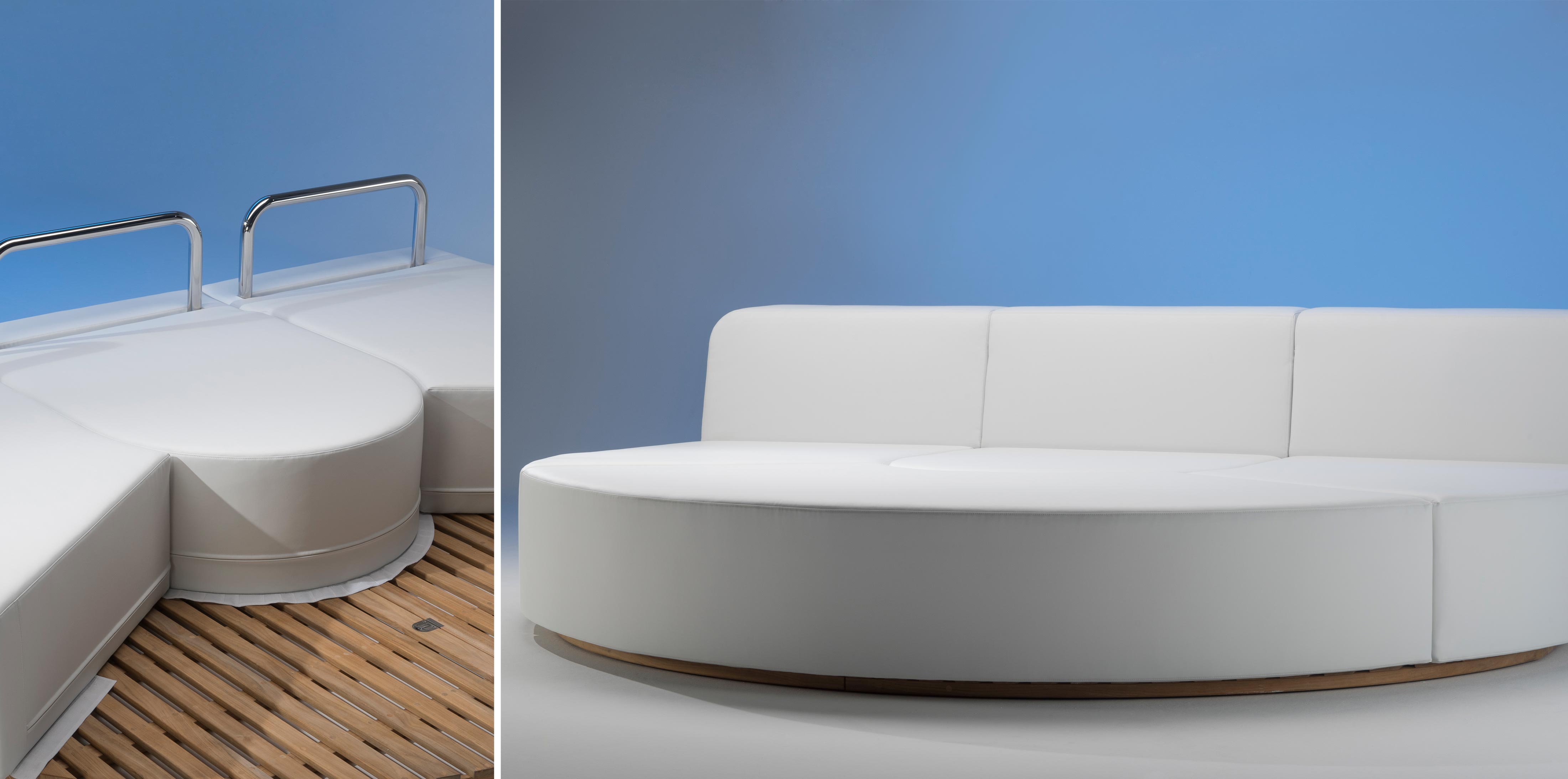 Differentiated style – unique quality
Classic or modern, pompous or purist – Claus Bruns is able to implement any variation of upscale interior design as desired. To ensure that every order meets individual tastes down to every detail, a keen sense for the needs and preferences of the ship designers and owners is essential in addition to technical know-how. From the first meeting to the design phase to the finished deck furniture, each production step is carried out in close cooperation between the various trades and naturally in ongoing consultation with the commissioned architects and outfitters.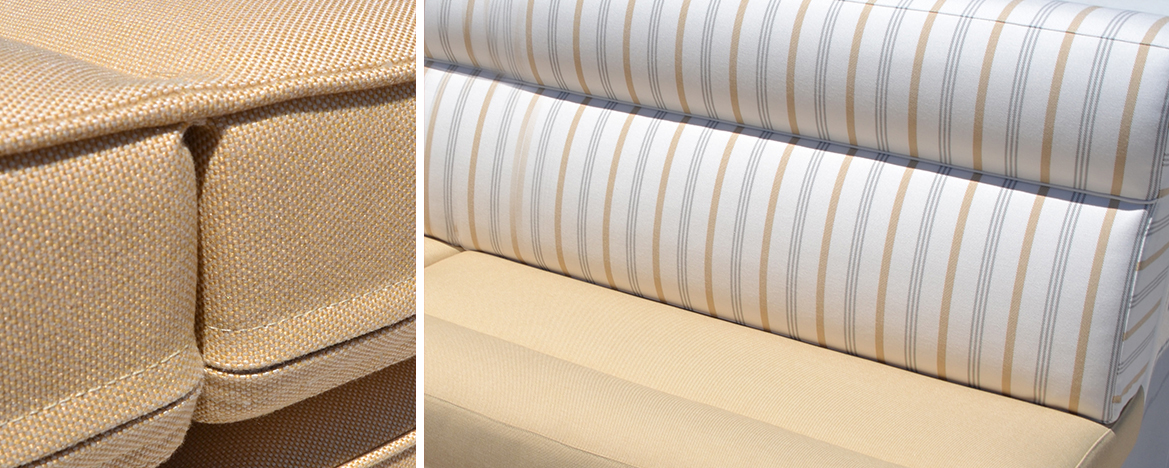 Traditional craftsmanship for luxury yachts
Claus Bruns has many years of experience and established technical expertise in outfitting luxury and superyachts with deck furniture. Our team regularly receives training and continuing education on new, innovative techniques and materials. This is an essential requirement to ensure that furniture from Claus Bruns meets the highest quality standards, and for ongoing further development. The many satisfied customers around the entire globe speak for themselves. We are happy to provide you with an individual offer for handmade deck furniture. Talk to us. We are your partner for luxurious deckscapes that meet the very highest standards.