Upholstering built-in and standalone deck furnishings at the highest level is our core competency, but not our only strength. We offer our customers exclusive, handmade decorative cushions for outdoor use. They are waterproof and equipped with hidden weights to withstand normal wind conditions on board. Tailor-made rain protection covers for your deck furnishings were especially developed by us in-house as well. They let the crew protect the exterior of your yacht against bad weather in just a few steps.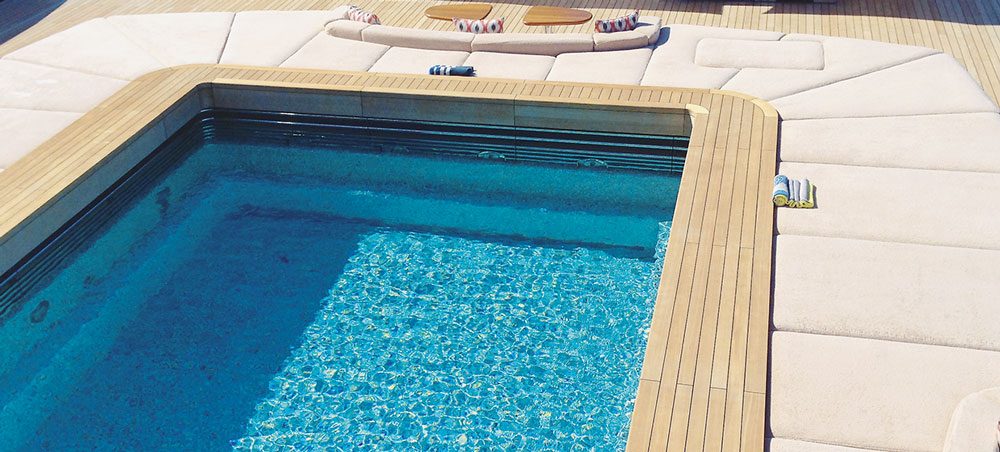 Luxury inspiration for your superyacht
Naturally our exterior portfolio also includes handmade towelling covers for exterior seating and sun loungers as well as towels for the tender, pool and reclining areas. You can choose from various qualities for owners and guests in selecting the materials. Our deck mats are one of a kind, individually adapted to the respective conditions of the yacht exterior in their design and shape. Weighting is possible here as well to prevent sliding or blowing away. Awnings can be easily put up as needed or permanently installed for continuous sun protection.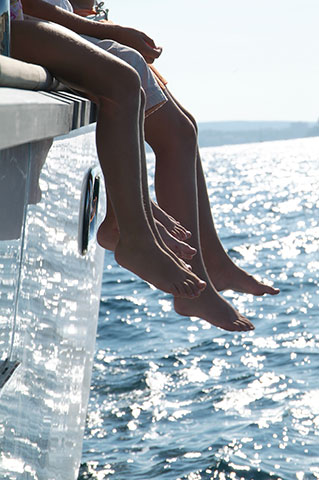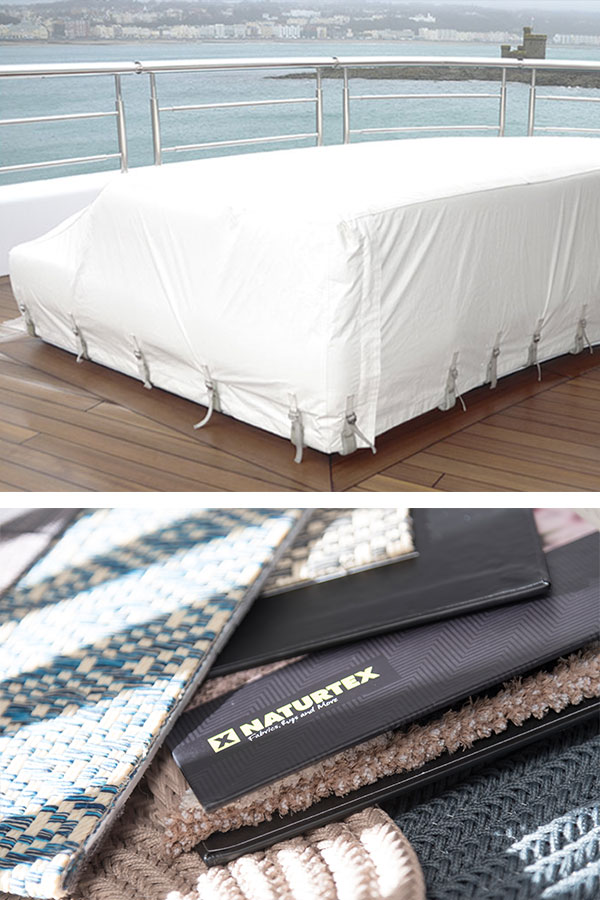 Deck equipment:
· Deck protection
· Fender hooks
· Fenders
· Dome washer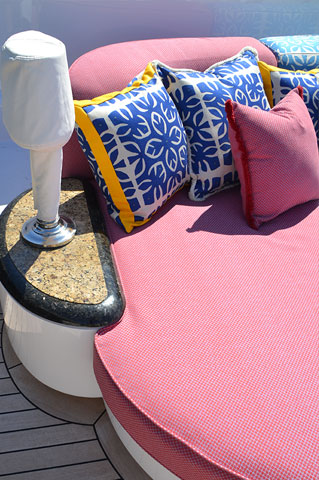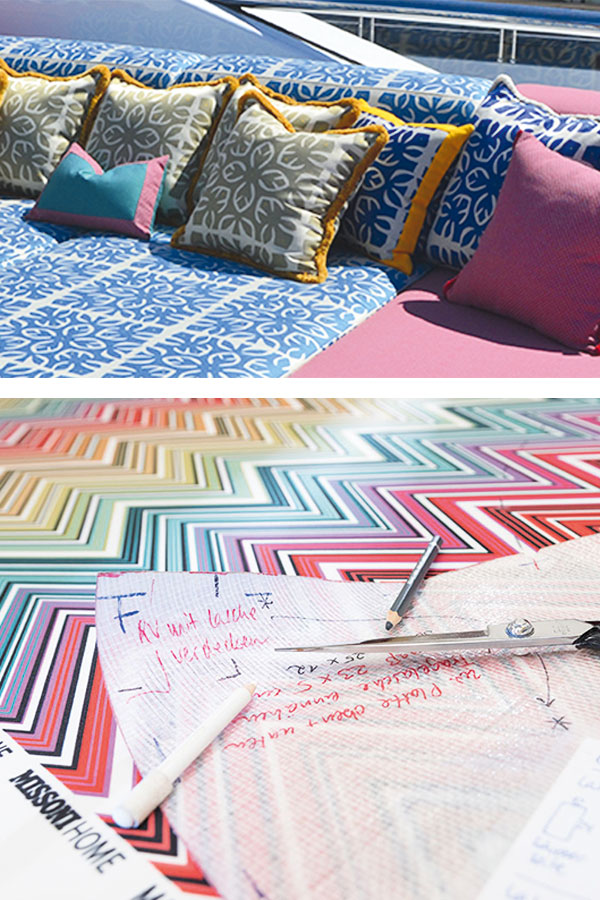 Tender Ausrüstung:
· Upholstery
· Fitted towelling covers
· Rain/protective covers for consoles and seats
· Full boat covers
Water toy equipment:
· Storage, handling & covering