The exclusive Yacht Chaiselongue - a masterpiece in both furniture craftsmanship and aesthetics. The Yacht Chaiselongue from the renowned house of Claus Bruns is undoubtedly an exceptional piece of furniture. As a stand-alone piece of furniture, it combines flexibility and adaptability to any desired location. This overall concept offers maximum comfort and blends harmoniously with the sophisticated design aesthetics of your yacht concept.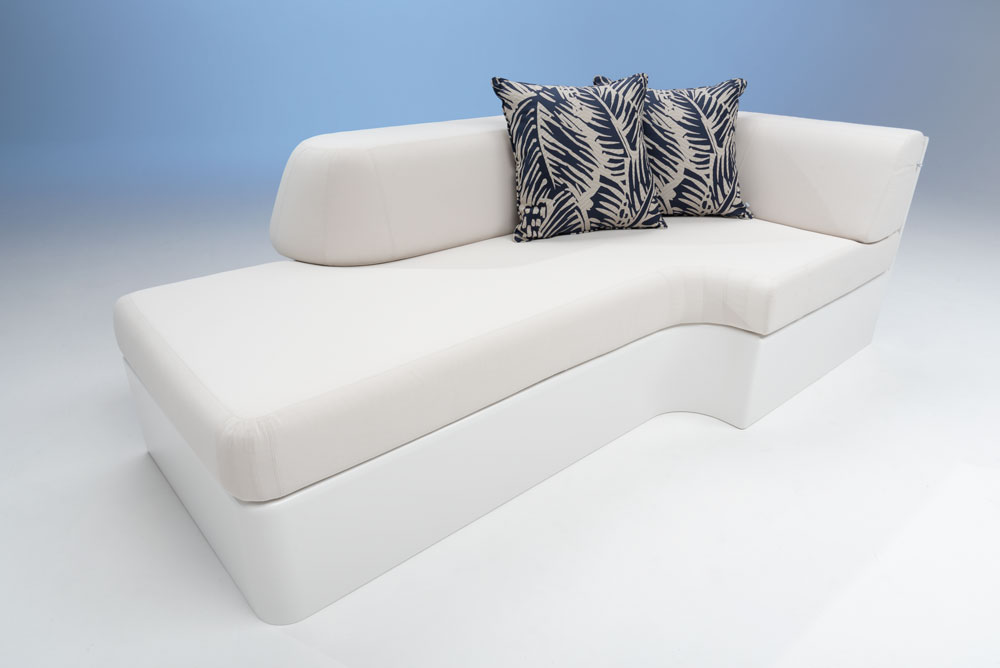 Luxurious materials and precision craftsmanship
With attention to detail and precision craftsmanship, our chaise longue is a true masterpiece. Luxurious materials are selected with the utmost care and refinement according to your individual wishes and needs. The result is a piece of furniture that perfectly matches the décor of your yacht and carries your personal touch. The creation of the Yacht Chaiselongues is a successful combination of fixed furniture and stand-alone furniture.
The classic design of the chaise longue, with a raised head end and a uniform cover, allows for both comfortable sitting and relaxed lounging. Designed as a "long chair", it usually seats one person. Thanks to high-quality fabrics, the chaise longue seamlessly integrates with the aesthetics of your yacht design, giving it a luxurious look.
At Claus Bruns Yacht Equipment, we use only the finest materials that can effortlessly withstand the challenges of the maritime environment. Our experienced craftsmen devote themselves to every detail with dedication and precision to create a durable and exquisite piece of furniture that will meet even the most demanding requirements.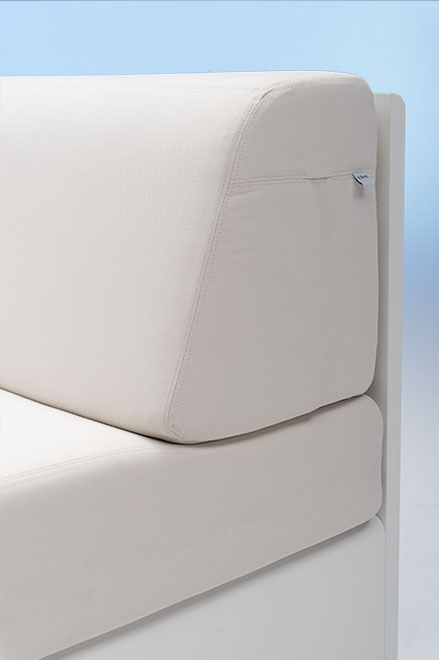 Individual customization - luxury according to your wishes
Individuality is the focus of our offer. The piece of furniture can be quickly assembled and disassembled, which allows its flexible use on the different yacht decks - be it by the pool or in the cinema area. Here moments of relaxation and recreation are offered after an extended visit to the pool, surrounded by cozy terry cloth.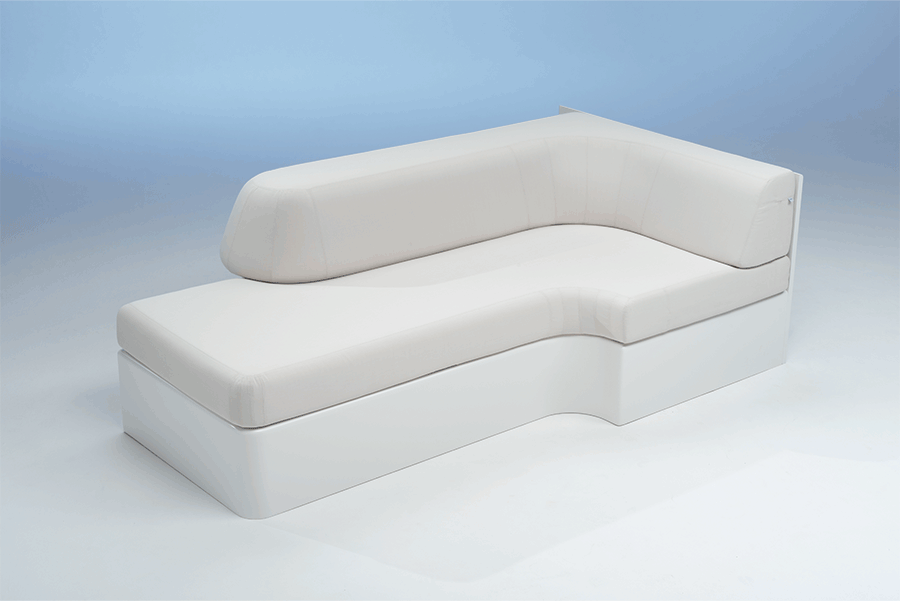 Matching rain cover for optimal protection
The complete equipment also includes the matching rain cover for your chaise longue. This custom-made protective cover is manufactured by Claus Bruns and ensures that your valuable piece of furniture is optimally protected in any weather. Experience timeless luxury and consummate elegance on board your yacht with the Yacht Chaiselongue by Bruns - a perfect symbiosis of master craftsmanship and individual design that underlines your personal style.