The tailor-made fabrication of luxurious upholstery for interior and exterior decks is among the manufacturer's core services. Corresponding accessories such as dust covers, sun protection covers or rain covers for fixed and mobile furniture are also produced in manual craftsmanship under the highest quality standards. Design drawings can be initialised and carried out in our own office for technical drawings when required.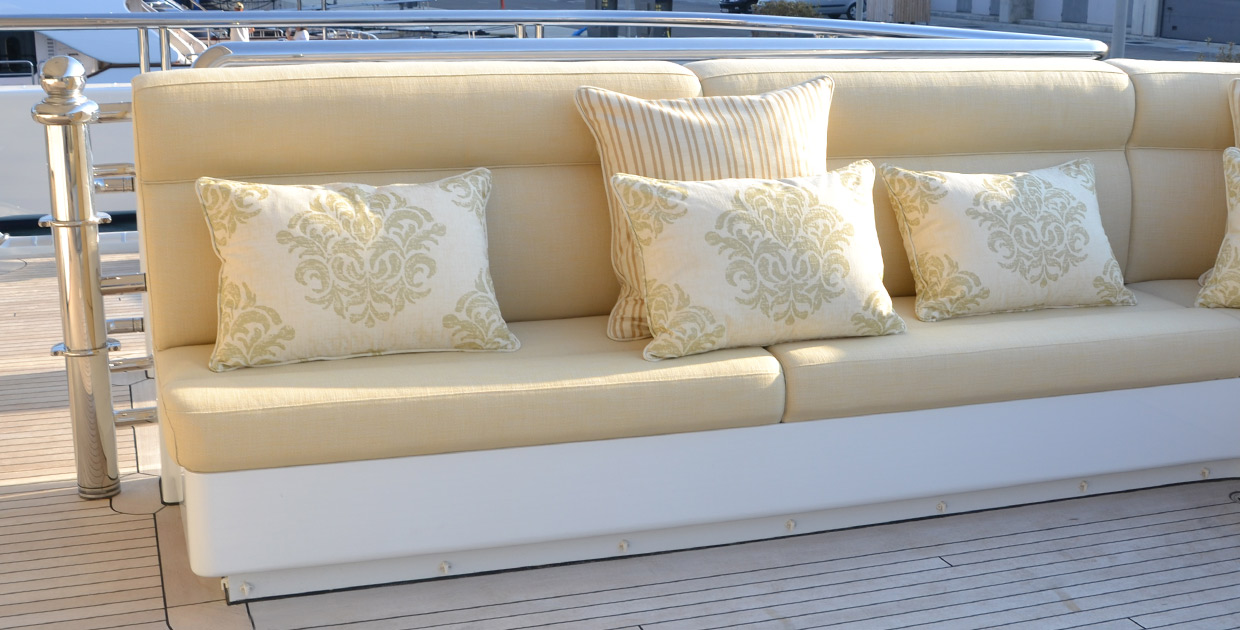 Our outstanding upholstery process has proven itself for the optimum implementation of customer wishes. Here is the typical process using exterior deck upholstery as an example:
1) Taking measurements directly from the furniture on site
2) Preparation of a foam template (a separate template for each piece of furniture)
3) Refining the template for an exact 1:1 scale with all information
for custom cushions
4) Preparing the cutting template for the fabric
5) Cushion fabrication including the primary cover made of high-quality, water-resistant materials
6) Tailoring sun protection and rain covers
As a special service, the fabrics used are kept in stock over the long term. With the help of the "Cushion Handout", the crew can identify and reorder a damaged cushion. The replacement delivery is on board before the owner arrives.
· Water-resistant, high-quality fabrics and materials
· In-house office for technical drawings
· Top quality execution in manual craftsmanship
· Long-term inventory of fabrics for the fast fabrication of replacement cushions
· Extensive accessories such as sun protection and rain covers