When equipping super yachts, we pay attention to every detail. We place the highest demands on quality, design and functionality of textile accessories. When it comes to exterior design, we have thought of everything and developed noble decorative cushions with a special feel for the exterior of your yacht, which ensure maximum comfort and convenience even in windy conditions.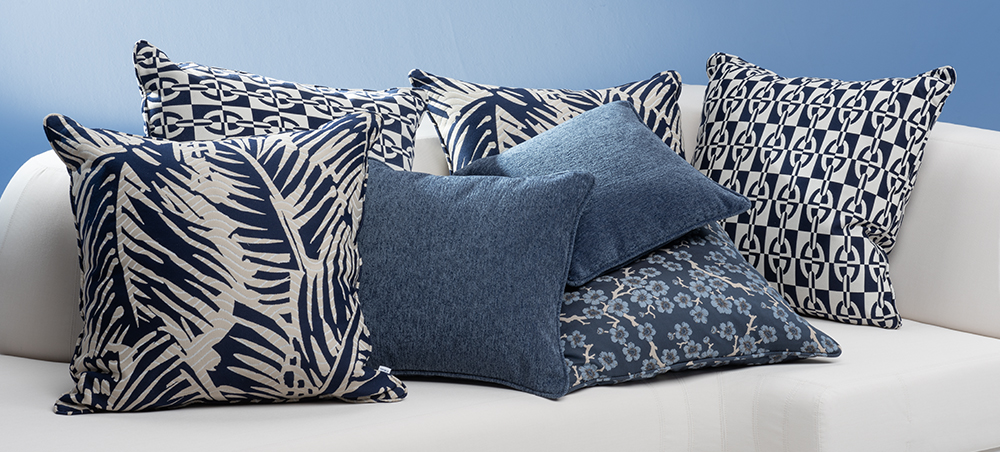 Our special filling
Based on our many years of experience and technical know-how, we have designed an elegant yet compact decorative cushion that withstands the normal wind conditions on the sun deck and differs from cushions used indoors only by its weight. Inside the decorative pillow there is a heavy filling that you can neither see nor feel and which discreetly ensures that the pillow remains safe on board your yacht.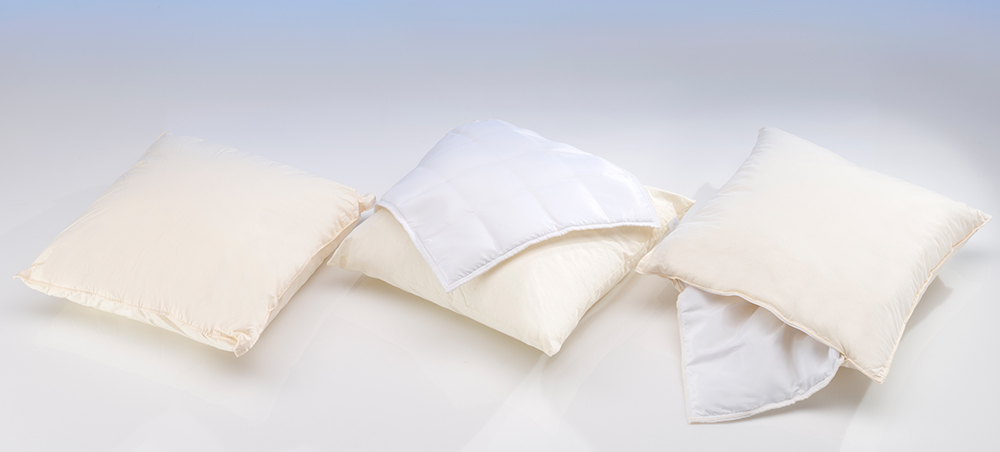 Both the cover and the special interior of the pillow are waterproof, making it ideal for relaxing sunbathing on the water outside the luxury yacht. We will be happy to advise you in detail about the various possibilities of upholstery and cover. Up to the handmade embroidery all decoration elements are perfectly matched to your individual style.
We are at your disposal around the clock. Get in contact with us!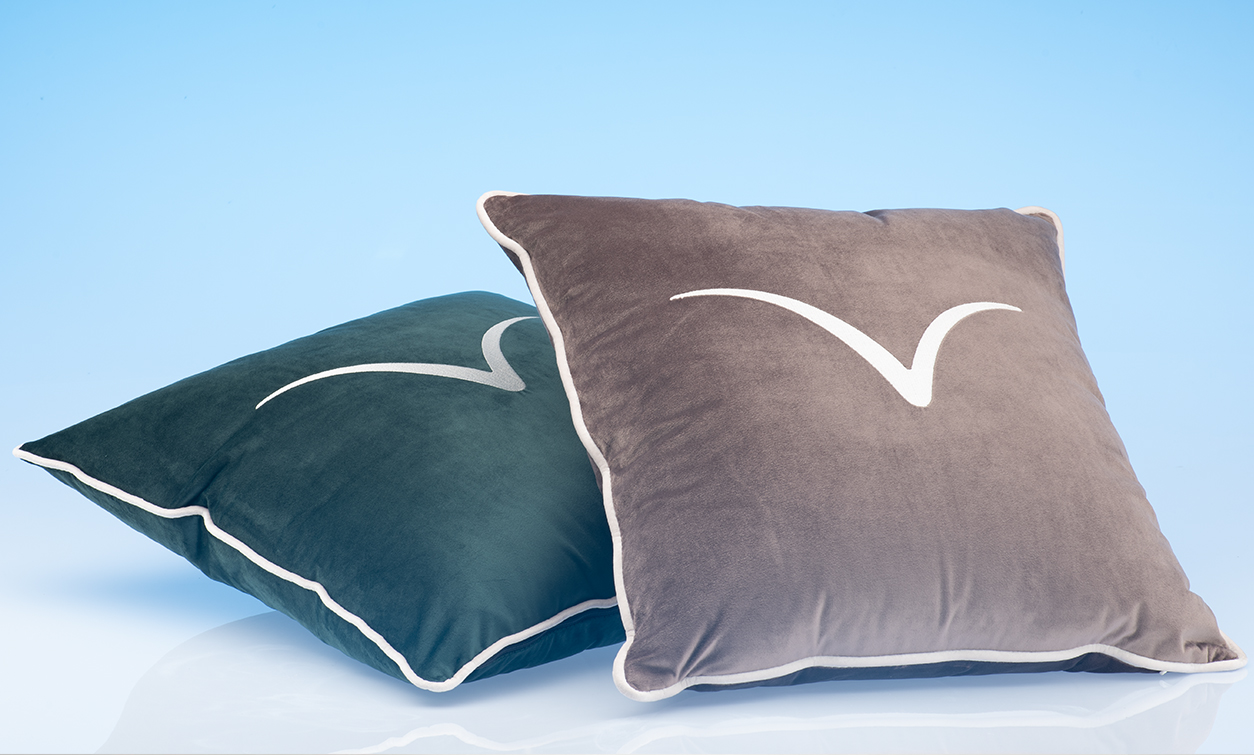 For the textile interior and exterior decoration of your luxury yacht, we use only the highest quality fabrics, which are carefully processed. The convincing selection of colours and patterns ranges from classic-elegant to modern. In addition, we embroider each cushion with your personal emblem in our in-house manufacture, carefully handmade. The sensual experience of the finest fabric qualities as well as the captivating look of the upholstery and cushions will be a highlight during sunbathing and during the evening aperitif.