Embroidery is probably the most exclusive way of refining the best fabrics in a special way. Coats, robes and garments decorated with elaborate embroidery have always been a privilege of the nobility and thus a sign of wealth and influence. Even today, artistically embroidered cushions, duvet covers, towels and textiles of every colour are part of the self-image of a luxurious lifestyle on board a super yacht. The personal coat of arms, an individual emblem or the monogram of the owner are an element of unique design and a sign of stylish elegance and understatement.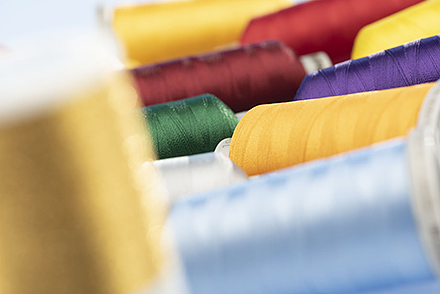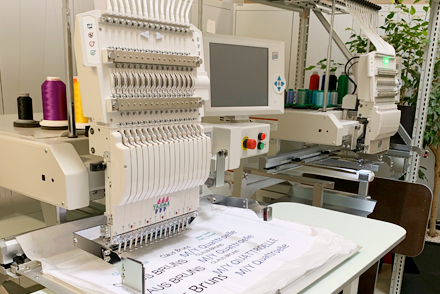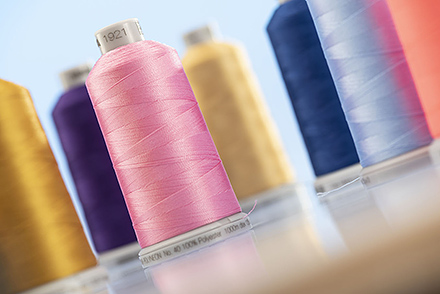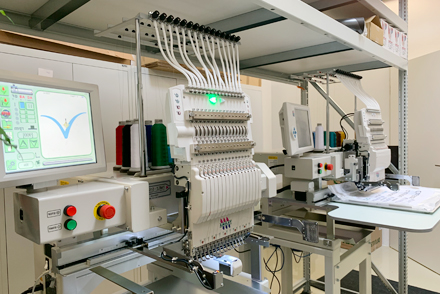 Exclusive in material and processing
The traditional company Claus Bruns Yachtfurnishing uses only the finest yarns in its manufacture. The finest cotton, silk and threads in gold and silver are processed into unmistakable signatures. Our experienced staff can draw on a wealth of experience and realise every element from the filigree pattern to the yacht's lettering with a steady hand and a sharp eye for top quality. In this way, unmistakable textiles are created which pick up and underline the special atmosphere on board a yacht.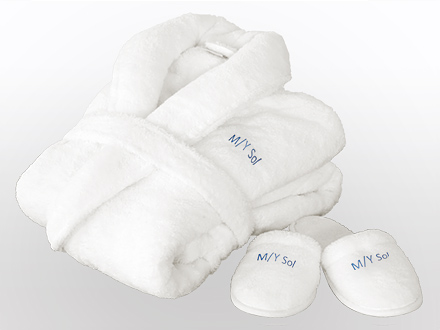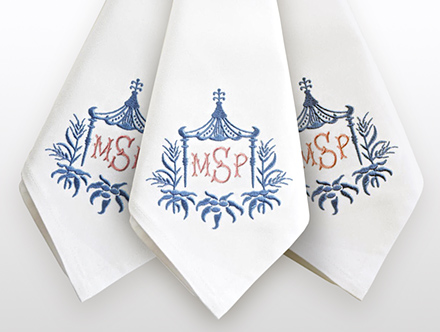 Only first-class embroideries will meet the standards of Claus Bruns Yachtfurnishing. In our studio we produce finest embroideries according to the wishes of our customers. For the exterior and interior of the luxury yacht we embroider towels, bath towels and bed sheets. For the spa area, we finish bath mats, bathrobes and mules with the finest embroidery, as well as laundry bags. And in the salon, the embroidered emblem of the yacht can also be found on cushions, blankets or plaids as well as on tablecloths, placemats and napkins.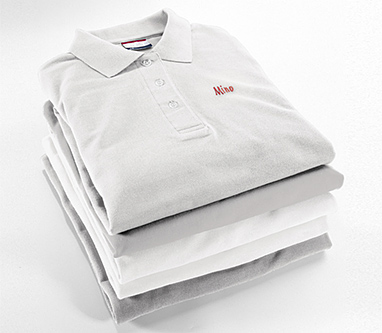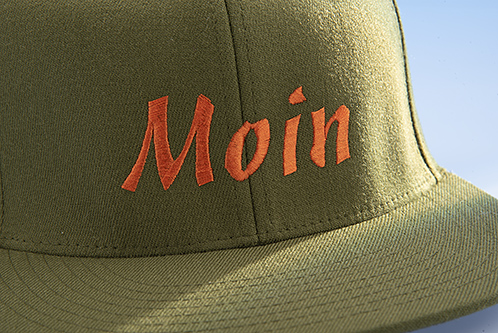 We use the highest quality products and materials of the finest quality. Embroidered garments or accessories are the noblest form of textile design. An embroidery stands out from all other finishing techniques because of its exclusive look, feel and of course its durability. Slipcovers for furniture and upholstery, rain protection for the exterior of the yacht and boat covers are just as much a part of our portfolio as t-shirts, fleece jackets and caps with the emblem of the yacht for the crew.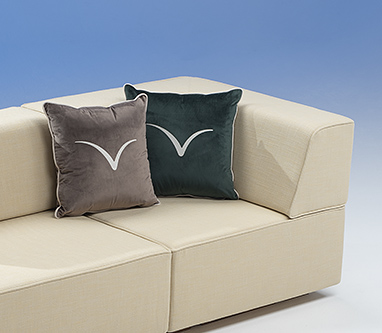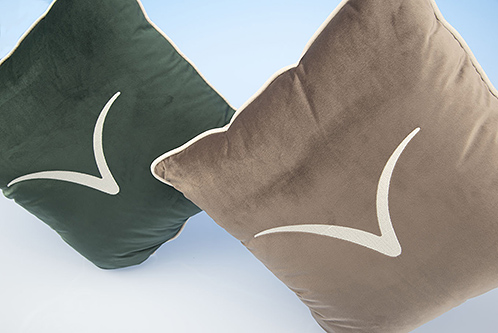 The contentment of our customers is always our top priority. That is why we are happy to talk to you personally about your individual wishes and ideas. Claus Bruns Yachtausstattung, phone +49 421 631775.