The decision is made, your favourite piece of furniture is being restored with new upholstery and a new cover. Now is the time to choose suitable materials. This is no easy task since the selection of high quality furniture fabrics is extensive. Not only must the design and feel be appealing, the fabric also has to meet the requirements for artisanal restoration.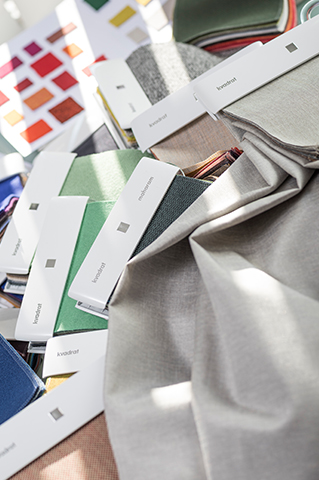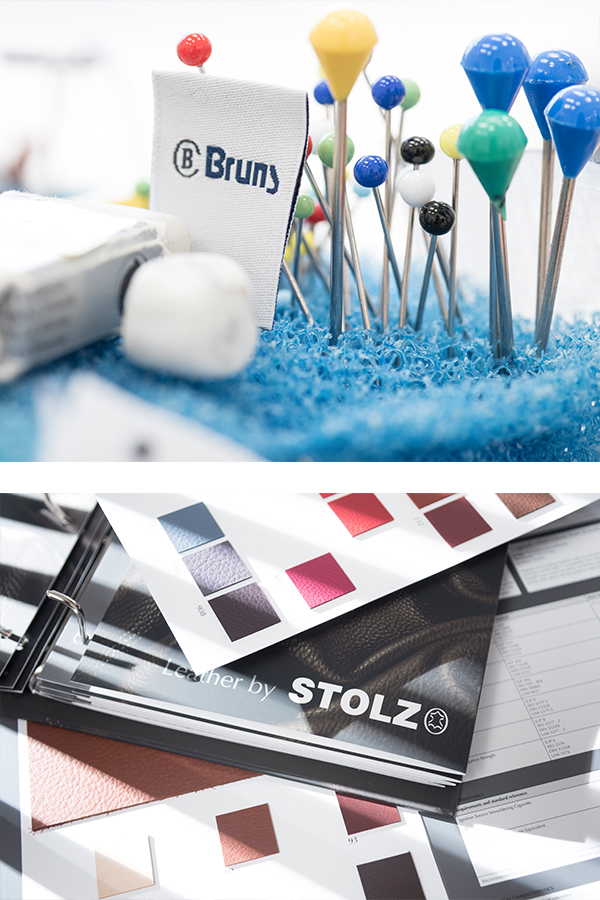 The best quality establishes a pleasant living atmosphere that not only reflects the personal lifestyle, but also fits in visually with the furniture's original stylistic period. For a tasteful, successful restoration, the finest leather and fabrics are both obligatory and freely chosen!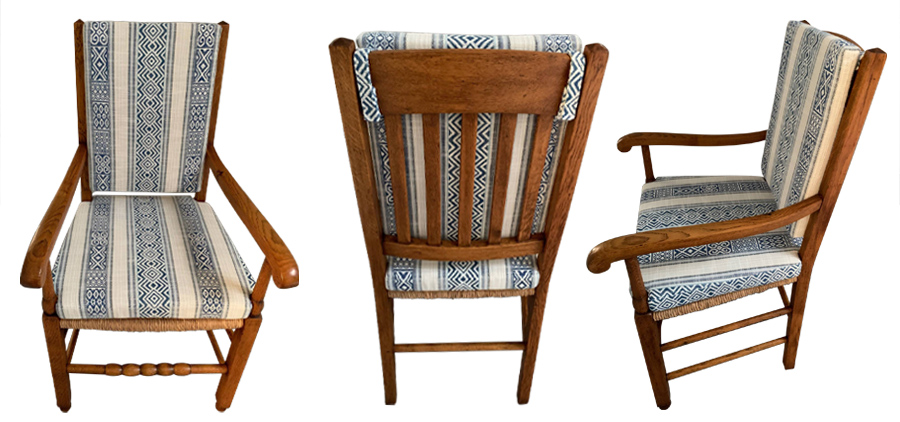 The artisanal restoration of furniture has a long tradition. In the restoration of your furniture, we pay special attention to only using exquisite materials for upholstering and covering. We work exclusively with top-class suppliers that are also able to fulfil special wishes. Certain factors are decisive for selecting the type of fabric, and thus for a successful restoration. For instance, it is important for us to know what stresses the furniture will be subjected to, and what the lighting conditions are in the room. We then base the reconditioning of the upholstery and of course also the selection of fabrics on the required characteristics.

Naturally the character of your piece of furniture also plays a decisive role in the restoration. This is where the experience and finesse of the restorer come in, as they discuss the right technique and suitable coverings for your furniture with you. Sofas and recamiers, armchairs and chairs are fully reupholstered if necessary and then recovered. Leather, linen, cotton or silk, there are preferred materials for every stylistic period that we use in the restoration.
High quality leather for chesterfields; the characteristic diamond patterns represent the cultivated, elegant yet cosy "British style"
Striped damask, for example on Biedermeier furniture; the decorative character and typical light and shadow reflections are in the foreground. Only gently used furniture should be covered in damask
Satin fabrics such as hue-in-hue floral decors for Art Deco furniture with its clear lines
Wool and velvet brocades for baroque furniture; their special appearance comes from the integrated metal threads
Toile de Jouy fabrics for French period furniture with large-scale, figurative or floral representations of rural scenery, traditionally printed in red or blue on white calico
Our experts advise you in detail and have the knowledge of craftsmanship essential for the restoration. Familiarity with traditional techniques and the skill of the restorer are crucial to restore a piece of furniture to its original state. We present you with fabric samples for your upholstery, letting you take them home to evaluate the colour and effect under different lighting conditions. High quality upholstery and restoration with a premium fabric from artisanal production is a decision you will not regret. A nearly 100-year-old chaise lounge or recamier resplendent in its new radiance is not merely a piece of furniture. It is an expression of your own personal lifestyle!