Thanks to our many years of experience, we know exactly which brand-name products are best suited for the projects of our customers.
The international companies that stand behind those brands maintain the same uncompromisingly high quality standards as we do. No matter whether we are talking about premium fabrics for the yacht interior or materials for the interior design of a luxurious estate on land.
All of them have proven their unique quality time and time again. With their good name, they represent performance that meets even the most extravagant requirements. The extraordinary quality of their products guarantees that beauty of materials will last. Even years later, you will be able to enjoy them just as much as you did on the first day.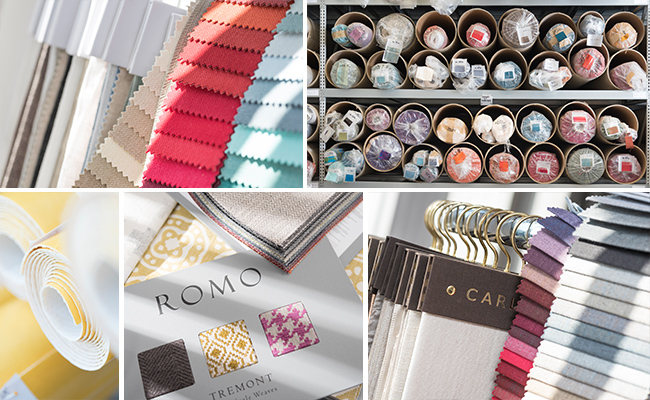 High quality leather for chesterfields; the characteristic diamond patterns represent the cultivated, elegant yet cosy "British style"
Striped damask, for example on Biedermeier furniture; the decorative character and typical light and shadow reflections are in the foreground. Only gently used furniture should be covered in damask
Satin fabrics such as hue-in-hue floral decors for Art Deco furniture with its clear lines
Wool and velvet brocades for baroque furniture; their special appearance comes from the integrated metal threads
Toile de Jouy fabrics for French period furniture with large-scale, figurative or floral representations of rural scenery, traditionally printed in red or blue on white calico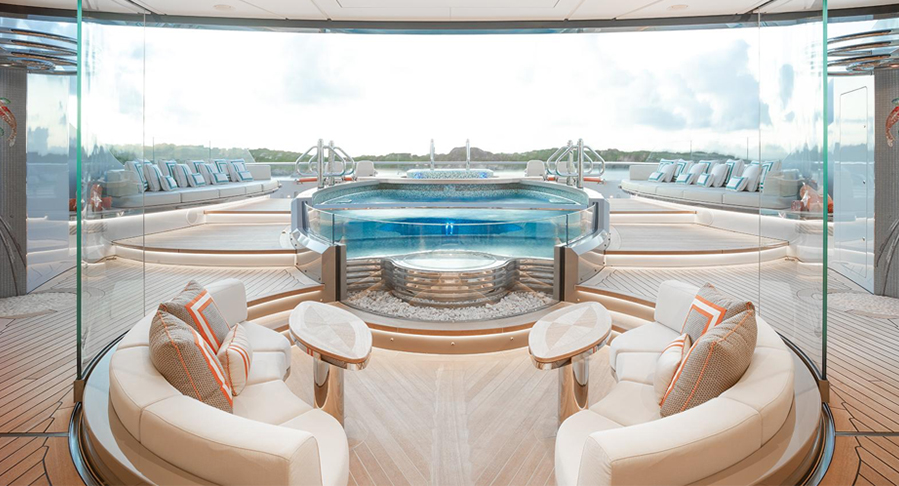 Our outstanding upholstery process has proven itself for the optimum implementation of customer wishes. Here is the typical process using exterior deck upholstery as an example:
1) Taking measurements directly from the furniture on site
2) Preparation of a foam template (a separate template for each piece of furniture)
3) Refining the template for an exact 1:1 scale with all information
for custom cushions
4) Preparing the cutting template for the fabric
5) Cushion fabrication including the primary cover made of high-quality, water-resistant materials
6) Tailoring sun protection and rain covers